Blue Spruce Emerald Gem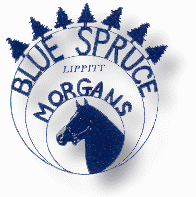 Gem came to us from Gary & Toni Raymond of
Blue Spruce Morgan Farm, Sagola; Michigan.
Blue Spruce can be reached via email at:
B_SpruceMorgans@WebTV.net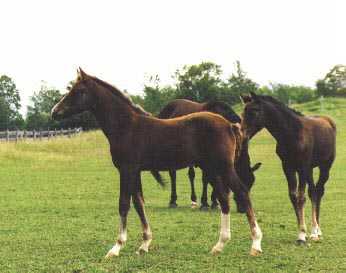 The first time I ever saw Gem was on
Blue Spruce Morgan's webpage,
at the young age of just several
months old.............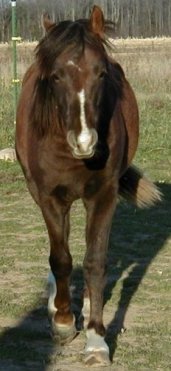 The Camera-Bug Side of Gem.......




"Camera? Camera? Let me get a little closer.... does it taste good? OK, then I'll just stick my nose all over your lens. Hold still now!!"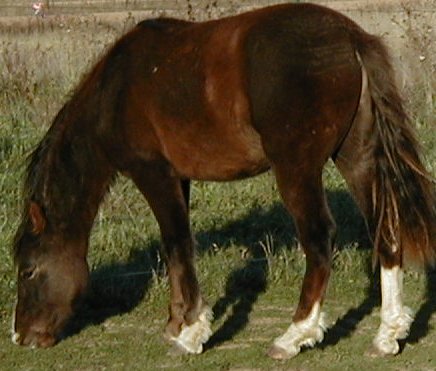 Fuzzy Wuzzy was a bear.........

The little guy we love the most - chubbying out & getting his winter 2000/2001 coat.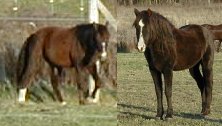 Gem & his grandpa, Moro Hill's Mequon

The Wisconsin Lippitt Morgan Horse Show.....
June 2000
my budding little boy at just
15 months old
1st Place Yearling Stallion In-Hand
2nd Place, Dam with Get
2nd Place, Get with No-Sire